We are excited to announce our latest partnership with SPLIT.
On top of the existing payment methods ; bank transfer, MaybankQRPay and online banking, we added SPLIT to the department to provide better experience for our dear customers.
What is SPLIT?
It is a service provided by Pay With Split Sdn. Bhd. that changes how customers finance their purchases. It has been used in many big brands, especially in fashion and cosmetics where the value of the transaction ranges from small to medium size.
The cool things about SPLIT.
We provide up to 3 months instalments with 0% interest on your existing banking service such as debit card (no credit card, no worries)
No minimum amount. You can use SPLIT for a product that costs only RM5 for 2 months and the first and next payment will be RM2.50 each.
No processing fee.
No late payment fee.
No early payment penalty.
No registration required, fill up a simple form is all you need to do.
Instant approval.
We know you already wonder whether SPLIT is syariah compliant, right?
Yes, it is. It has been certified as syariah compliant by Masryef.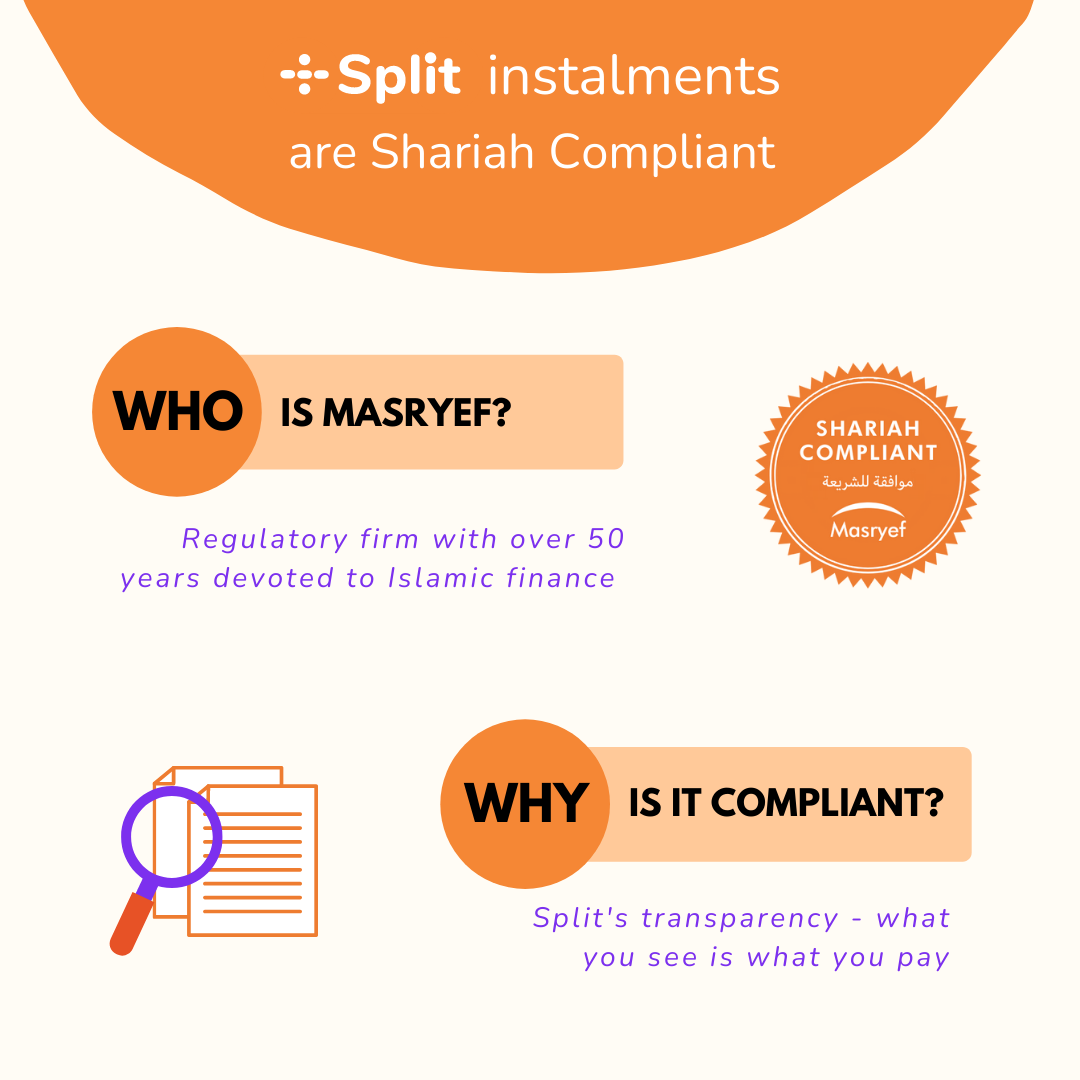 There you go!
Go explore our catalogue now and add to cart quickly before that beautiful looking scarves that you've been eyeing for gone. Remember, you can split!